¿What is Buinaima?
Colombian Association pro teaching of science
Mythologically, it is knowledge and wisdom. It is the educator that cares for the people, "because education is the care". Therefore, the buinainos (women) and the buinaimas (men) are first and foremost caregivers of people because it is educating in the best possible way as taking more care of the species and our spaceship, Earth. We are not "knowledge society", we formed in the society of learning. «Buinaima», Colombian Association of science teaching pro, tends to the inculturation of all sciences and all technologies, humanizing them, putting them at the service of the kind and caring for all living things, which we depend on.
Buinaima works for the consolidation of a serious policy of endogenization of the science and technologies in culture, critical appropriation, with social impact, of the technoscience and the artistic and philosophical knowledge by inquiry and research from the school, children, girls, young people and their teachers, from their cultural backgrounds. It promotes and encourages, in the extent of its possibilities, generation and dissemination of knowledge integrated and inclusive, with a contextual historical approach that takes into account cultural diversity activities among natural, social scientists and humanists, not only of generation, but also of dissemination of knowledge, for human and sustainable development.
Tend to improve the quality of science education, understood in comprehensive way, in all stages of schooling.
Encourage and advise research, the study and the dissemination of science.
Make management to coordinate and connect people and institutions that develop educational, research and dissemination activities in science
Participate actively with the processes of evaluation of the teaching quality of institutions that provide education and outreach programs.
To promote the study and interest in Sciences, their applications and their interrelations among children, youth and adults, through informal scientific training and dissemination programmes.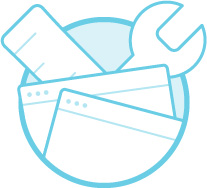 Research
Develop research projects through the Group of institutional research of Buinaima (GIIC). Advising partners on their own research projects.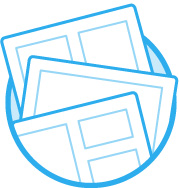 Teacher Education
Offer partners how graduates of continuous, non-formal training programmes, courses, seminars, conferences and workshops on topics related to education.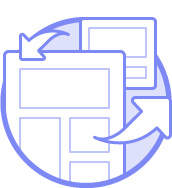 Support in the presentation, marketing, administration and supply of products related to the objectives of Buinaima partners with educational institutions or funding to develop their own projects. Socialization
Promote the development of members through publications, such as newsletters, monographs, newspapers, and other activities, such as conferences, meetings, symposia, etc., related to the socialization of the executions of the partners.
Our Experience
We have more than 10 years giving our continued support to the learning of science. These are some of our most significant milestones:
Join Buinaima
The Association is made up of people who are dedicated to education, research, dissemination and professional practice which has its raison d ' être in science pure and applied, in wide sense includes natural, mathematical, social scientists and humanists.
Contact Us